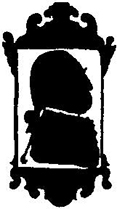 William A. Smith, Inc.
Auctioneers and Appraisers
Important Country Americana Auction
Session 1-The Estate of Bob and Mary Fraser
Session 2- The Tracy/Glaser Collection
Wednesday July 1st, 2020 at 10:00 am
Preview: By appointment beginning June 17th.
Smith's Auction Gallery, 1064 Route 12A, Plainfield, N.H.
Robert (Bob) and Mary Fraser were dear friends, passionate collectors and all around wonderful people. It's bittersweet to bring their lifelong collection to auction as we and the antiques community will truly miss them. This will be one of those old fashioned Vermont country collections with something for all people and budgets. A brief overview below, see the entire catalog online at www.wsmithauction.com.
July 1st, Session 1: Important ram weathervane; other weathervanes; Q.A. NH maple highboy; curly maple Q.A. maple tall chest; several early painted floor cupboards; hanging cupboards; tavern tables; early blanket boxes; early Windsor and other chairs; country small harvest and sawbuck tables; early dry sink; early candlestands and more. Early pantry and other boxes: Bob's collection of historical flasks; Mary's collection of Baily coin silver; sampler and mourning pictures; early portraits; decorated stoneware; early iron and lighting; engraved powder horn; early hooked rugs; "Tin Shop" and antique signs; painted and burl bowls; treen and pease ware; still banks; quilts; early baskets; hat boxes; silhouettes; decoys and carved birds; reference books; silver and gold jewelry and much more.
July 1st, Session 2: The collection of Mr. and Mrs. Frank Glaser, Greenwich, CT. Claire Tracy and Frank Glaser were avid collectors of country Americana since the 1960s. The last 20 years their passion was decorating their historic country Greenwich home with the appropriate primitive antiques. We have moved the collection to our gallery in Plainfield, NH, to be sold in session 2 on July 1. This will be the perfect complement to the Fraser collection. Preview begins June 17 by appointment.

In Part: Many country cupboards, most in old paint; many blanket boxes, chests and grain bins in old paint; many 19th C. benches of all sizes in old paint; many country tavern tables in old paint; several sets of country chairs in old paint; good collection of antique hooked rugs; folk art portraits and paintings; samplers and theorems; collection of country toys; early buckets and firkins in old paint; early fireplace related andirons and accessories; collection of early baskets; folk art carvings and much more.
---
Terms:
Cash-Check-Major Credit Cards: Buyers Premium in Effect
No Sales Tax
William G. Smith and Kenneth R. Labnon – Auctioneers

NH LICENSE #2825– VT #57-702 – FL #AU-4814
William G. Smith and Kenneth R. Labnon – Auctioneers
Gallery Manager: Leon Rogers
Member New Hampshire Better Business Bureau
Offices in Plainfield, NH • Greenwich, CT • Sarasota, FL • Phoenix, AZ