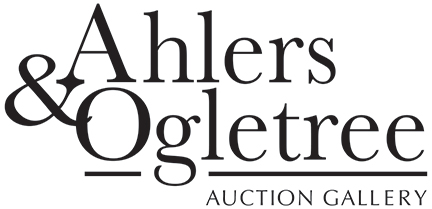 Jean-Baptiste van Loo, Portrait of Madame Favart
Celebrated the world over for his exquisite portraits, van Loo captured the essence of aristocrats, royalty and actors of the early 1700s.
Today, his portraits are sought after by collectors who appreciate his ability to create striking, faithful likenesses of his sitters.
August Fine Estates & Collections Auction
August 25 – 27 Auctions begin at 10:00AM

From left:
Eastman Johnson, "Old Man Reading", Oil on Board
Nathaniel Hone the Elder, Portrait of Lord Fielding
Gi? ord Beal, "Summer Night", Oil on Masonite
Signed 1861 Lincoln Military Commission, JSA Auth.