Early Fall Gallery Auction
Friday, September 23 at 12 noon
Lone Jack, Missouri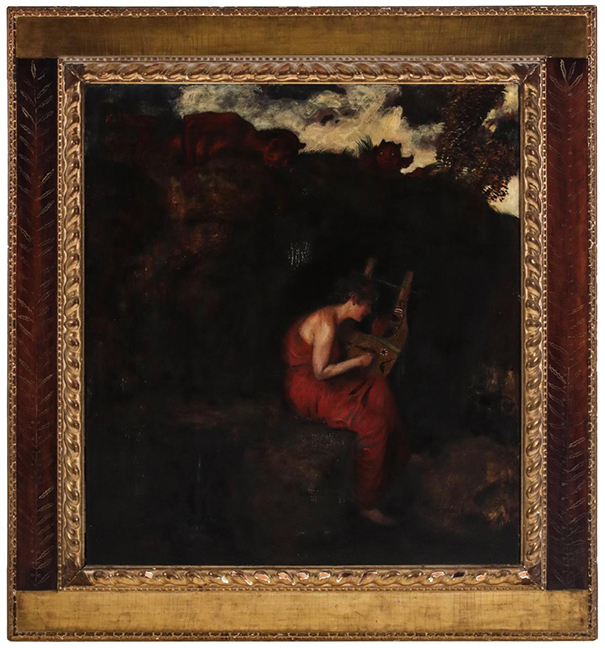 Franz Stuck
A lost work by the influential Munich Secessionist
Franz Stuck (1863-1928).

Titled "Listening Fauns," this important oil on panel from the 1890s has not been seen in public for over 100 years when it was exhibited at the Art Institute of Chicago, the Metropolitan Museum of Art in New York, The Copley Society in Boston, and the Dallas Art Association's First Annual Exhibition of Contemporary and International Art held in 1919. Just discovered in a Kansas City, Missouri home, this master work in its original Hans Irlbacher frame designed by the artist was lost for over a century and, until now, existed only in black and white images.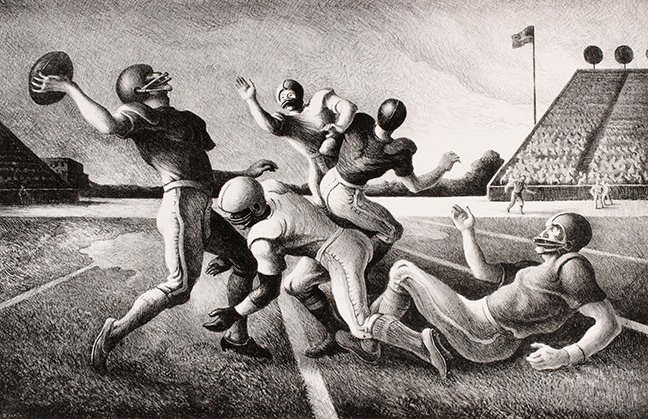 One of Nine Pencil Signed Lithographs by Thomas Hart Benton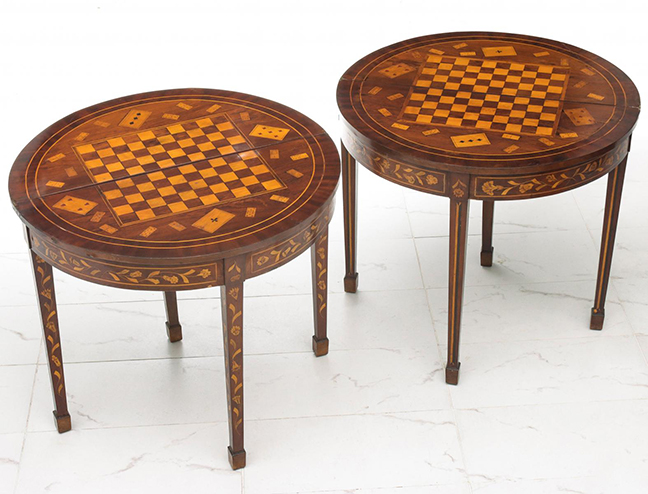 18th Century Flip-top Card Table Pair Open
___________________________________________________________