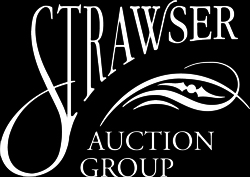 Four Day Antique Auction
Several Estates and Private Collections
October 12, 13, 14 & 15, 2022
Located at the Strawser Auctions/Dry Dock Storage Facility
106 E. Dutch Street, Wolcottville, Indiana
Wednesday, Thursday, Friday, and Saturday
Wednesday through Friday starting at 3:00 pm
Saturday Starting at 9:00 am
---
DAY 1
Wednesday, October 12 at 3:00 pm
Furniture – Silver – Jewelry – Art – Lighting - Toys –Advertising - Antiques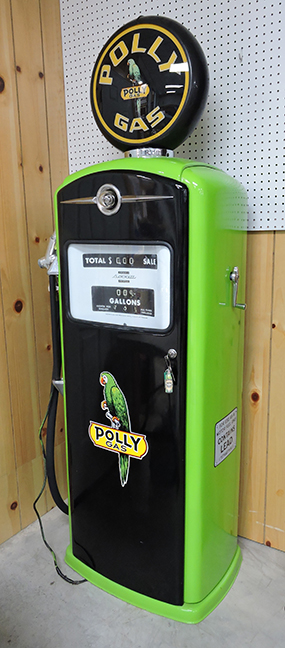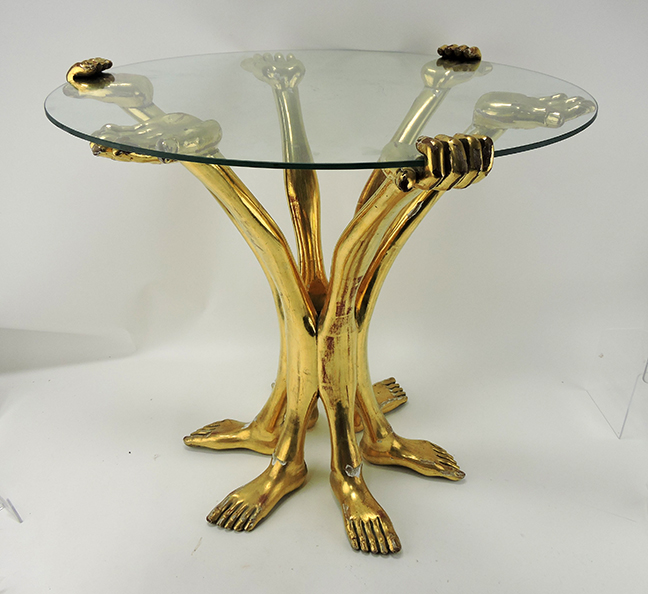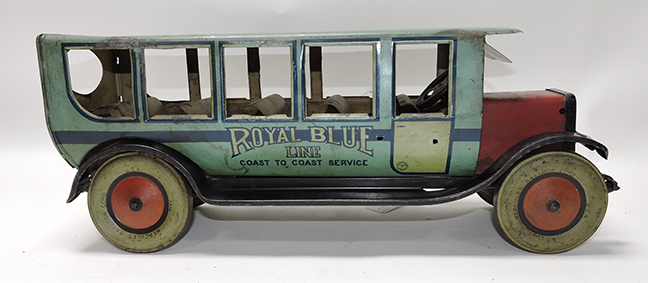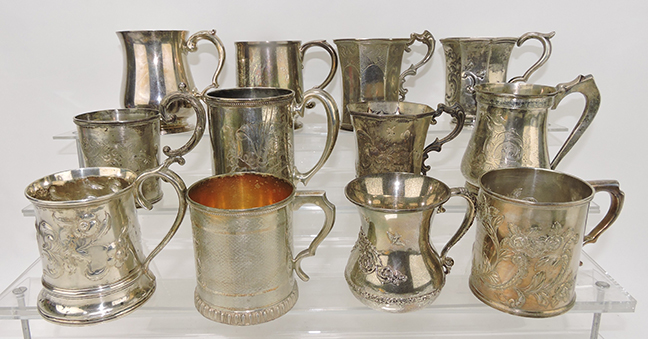 FURNITURE: Pedro Friedeberg gilt hand/foot end table; oak curved glass china; 2 stepback cupboards; corner cupboards; old hardware oak bolt bin; painted cupboards; dry sink; primitive cupboards; hickory rockers; Arts/Crafts umbrella stand; oak fern pedestal; oak ice box; cylinder bookcase secretary and more; SILVER: Collection of early American silver including flatware sets, souvenir spoons, mug collection, teapots, pitchers, goblets and more; JEWELRY: Platinum diamond and tanzanite dinner ring; gent's 14kt diamond Mercedes ring; assorted gold and silver jewelry; Georg Jensen and David Andersen sterling silver jewelry; costume jewelry; pocket watches; ART: Several oil painting and watercolors; LIGHTING: Monumental bronze Oriental floor lamp; leaded glass and panel glass table and hanging lamps; Arts/Crafts lamp shades; TOYS: Royal Blue Line bus, pressed steel toys; windup toys; still banks; bisque dolls; Schoenhut circus animals; ADVERTISING: Restored Polly Gas gas pump; Sinclair gas pump globes; farm related advertising signs; Coca-Cola large button sign; lighted barber pole; ANTIQUES: Monumental Black Forest grandfather clock with carved bears, bear smoking stand, clock, pair of mirrors, pair of bracket shelves and assorted figures; Symphonion upright music box with stand, 19" discs; cylinder music box; phonographs; oak wall and pay telephone; Arts/Crafts grandfather clock; clocks; leaded glass windows; coin operated peanut and stamp machines; coffee mill; weathervanes; stoneware; Sleepy Eye; fretwork; Remington double barrel black powder shotgun; Civil War sword; Indian relics; Indian rugs; Christmas ornaments/lights; toleware trays; chimney cover collection and many other items.
DAY 2
Thursday, October 13 at 3:00 pm
Glass – Figurines – Art Nouveau Jewelry Boxes
Mt. Washington Napoli rare oil lamp and biscuit jar; Monumental Mary Gregory 22" blue vase with stand; brides' baskets; pickle castors; biscuit jar collection; barber bottle collection; 75+/- cut glass – Hawkes, Libbey, Nucut, Sinclaire and more; Quezal art glass; studio art glass – Lotton, Lundberg; Wavecrest; Fenton; Imperial; Fostoria; Cambridge; Chinese Peking; miniature lamps; toothpick holders; EAPG; 75+/- Vaseline glass; Cloisonne; candle lusters; snuff bottles; carnival glass; FIGURINES: Hummels; Lladro; Bing & Grondahl; Herend; Zsolnay; Royal Doulton and more; ART NOUVEAU JEWELRY BOXES: Huge collection of 300+ Art Nouveau jewelry boxes, many figural, silver, gilded and more.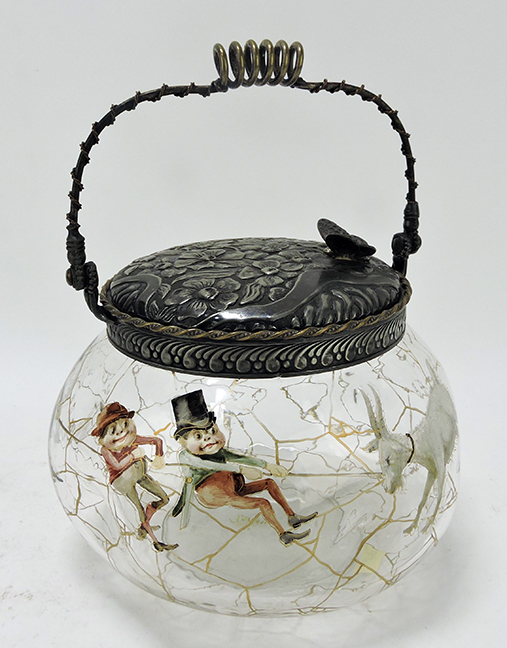 DAY 3
Friday, October 14 at 3:00 pm
Porcelain – Pottery – 200 Oyster Plates
Wedgwood collection from the Estate of William Aberbach to include a large selection of Wedgwood including Fairyland Lustre vase; assorted vases, plates, teapots, figures, Jasperware and more; several sets of china and cabinet plates; Robj porcelain; Doulton Lambeth; Royal Doulton; Buffalo Deldareware; Chelsea porcelain; Zsolnay; Clement Massier vase; POTTERY: 3 George Ohr vases; Rookwood; Roseville; Weller; VanBriggle; 200 OYSTER PLATES: Huge selection of oyster plates including majolica by George Jones, Minton, Wedgwood and others; porcelain including 2 rare Haviland Rutherford Hayes Presidential oyster plates; UPW oyster plates; assorted Haviland and other porcelain oyster plates; oyster shooters.
DAY 4
Saturday, October 15 at 9:00 am
Majolica
MINTON: Cockerel teapot and other figural teapots, jardinieres, garden seat, pitchers, wine coolers; game dishes; GEORGE JONES: Cheese keepers; jardinieres; pitchers; strawberry servers; shrimping plate; sardine box; WEDGWOOD: Cheese keepers, plates, platters, compotes; HOLDCROFT: Plates; pitchers; teapots; servers; ETRUSCAN: Shell and seaweed, cauliflower and more; Palissy Ware; majolica decanters and humidors; pitchers; platters; plates; compotes; figurals and many other fine majolica pieces.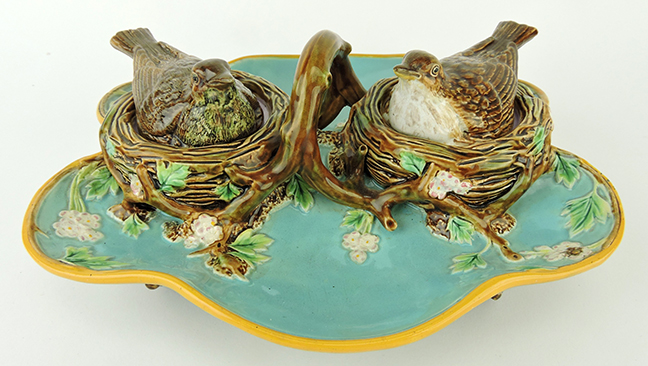 ---
AUCTIONEER'S NOTE:Items from many estates and private collections. All items are fresh to the market. Don't miss this auction.
TERMS: Cash, check, MC & VISA (3% credit card fee),
10% buyer's premium.
CATALOG – ONLINE BIDDING: Visit our website
www.strawserauctions.com for a catalog and online bidding
---
Auction Conducted By:
Strawser Auctions
AU002776-R, AU0011117-L, RY000126-L