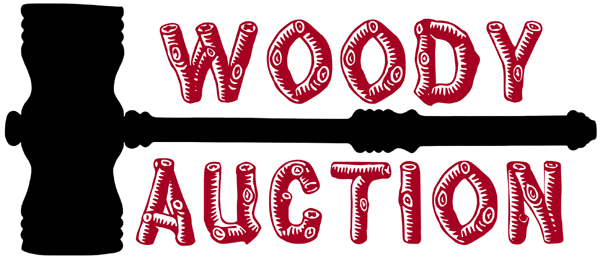 Ron Blessing Estate Collection Auction, Part 2
Saturday, March 18, 2023, at 9:30am
Woody Auction
130 E Third Street, Douglass, KS
316-747-2694
[email protected]
www.woodyauction.com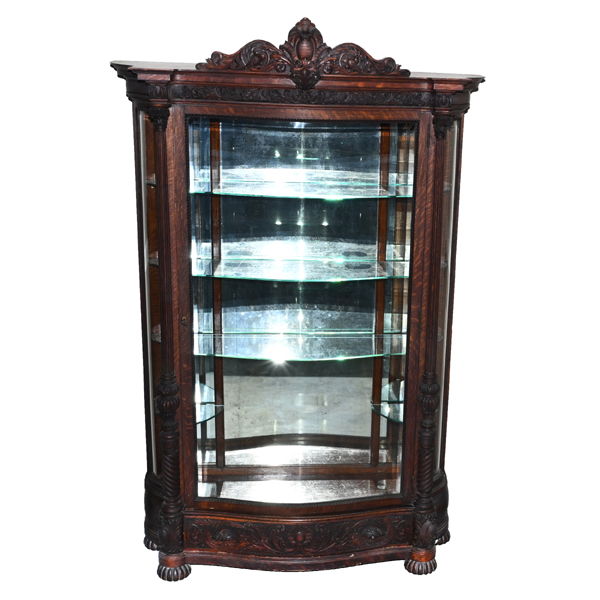 This antique auction of the Ron Blessing Estate Collection is Part Two and the final event. Ron was a long-time resident of Kearney, Nebraska, and began collecting quality Victorian antiques many years ago. Early on, he developed a love of silverplate items, especially pickle castors and brides' baskets. Ron's ultimate desire was to turn his Kearney warehouse into a fully displayed showroom of the finest antiques available and to host large dinner parties surrounded by the whole Victorian atmosphere. As with many collectors, Ron's tastes evolved with French Cameo art glass and Cut Glass becoming passions. Consequently, he managed to acquire some of the most sought after pieces in the country!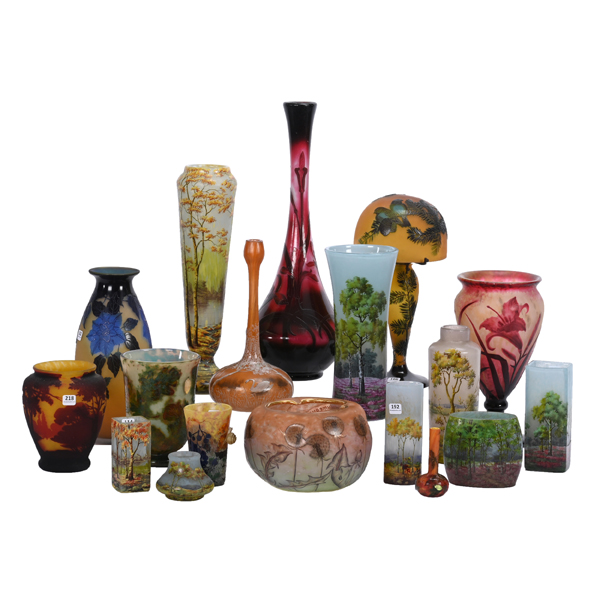 His magnificent antiques needed to be properly displayed, so Ron commenced collecting only the finest furniture. This auction features R.J. Horner, A.J. Johnson, and Alexander Roux pieces of the utmost quality!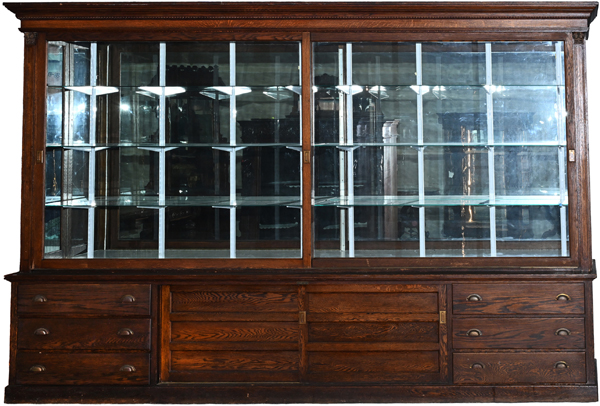 It is indeed an honor for Woody Auction to present the final auction of one of the finest collections of Victorian Antiques to be found. Every piece will sell at Public Auction to the highest bidder without reserve. We truly hope you are able to attend this monumental collection!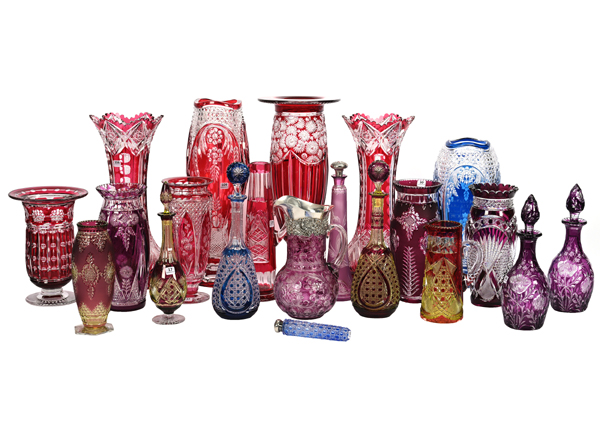 Buyers present at the sale will enjoy a 0% buyer's premium when paying by cash or check. In addition, buyers present will pay no sales tax since this is an auction of a single seller collection.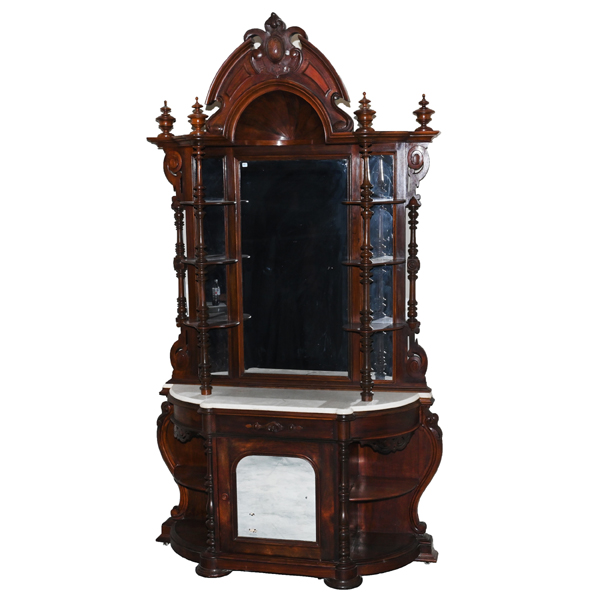 Please note that large furniture items will not be at the Douglass, KS auction hall and must be picked up in person in Kearney, NE or shipped via a professional shipper by Friday, April 14, 2023. Pick up or shipment may only occur after wire transfer has been received, checks have cleared, or with a bank guarantee. For more information about the large furniture items, please visit www.woodyauction.com/kearney-furniture. If you are interested in previewing the large furniture items in Kearney, NE, please call 316-747-2694 to set up an appointment. Small furniture items selling in Douglass, KS must be picked up or shipped by Friday, March 31, 2023.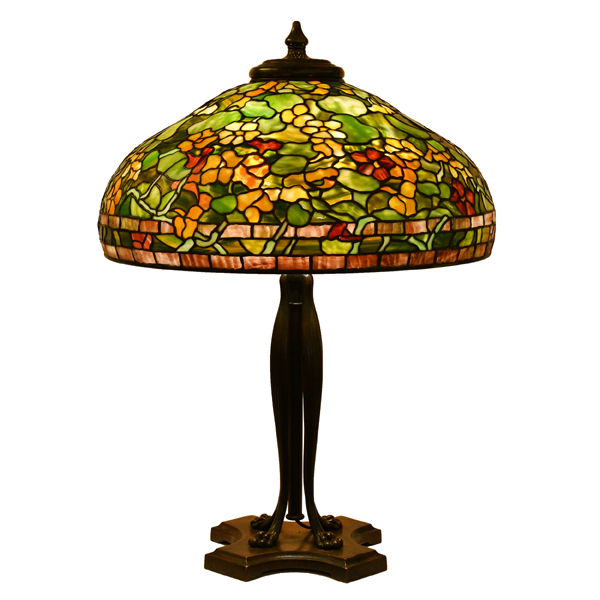 Douglass, KS Preview: Friday, March 17, 2023 –1pm to 5pm
Douglass, KS Preview: Saturday, March 18, 2023 – 8am to 9:30am
Kearney, NE Preview: Saturday, March 4, 2023 – 10am to 3pm
Kearney, NE Preview: Friday, March 17, 2023 – 8am to Noon
Sales Tax: This auction is a single collection, so no sales tax will be collected from buyers present at the sale or from buyers with a Kansas shipping address. The prevailing sales tax will be charged to all buyers unless you are reselling the items. In this case, please provide LiveAuctioneers and Woody Auction with a current sales tax exemption license. If a copy is not provided, sales tax will be charged. Woody Auction must collect sales tax for all shipments to the state of Indiana.
Area Lodging: Comfort Inn, Augusta, KS: 316-260-3006 (mention Woody Auction for a single Queen or King room rate of $79); Holiday Inn Express, Andover, KS: 316-733-8833; Hampton Inn, Derby, KS: 316-425-7900; all located within a 15-20-minute drive.
Condition: Woody Auction has attempted to call any flaws that can affect the value of an item, but final determination is left to the buyer. Common nicks & scratches have not been called.
Absentee Bids: Accepted with a written statement indicating the amount of your bid. DEADLINE: Noon, Thursday, March 16, 2023. All Absentee Bids will be charged a Buyer's Premium (BP) of 15% of selling price plus shipping (the BP is 10% when paying by cash or check). Your Absentee Bid will be entered just as if you are present and bidding yourself. Please supply: Full Name, Address, Phone Number, Auction Date, Lot Number, Short Description and Bid Amount. For your convenience: Fax (316) 746-2145 or e-mail [email protected].
Online Bidding: Available at: www.liveauctioneers.com/woody-auction-llc. Be sure to register 48 hours in advance. All online terms and conditions apply.
Phone Bidding: Available for lots with a low estimate of $2,500 or greater (low estimates are found on LiveAuctioneers). Email your phone bid list to [email protected] by Noon on Wednesday, March 15, 2023, including your name, full address, a primary phone number, and a backup/secondary phone number. You will receive a phone call to confirm receipt of your phone bids. The BP for phone bidding is the same as absentee bids.
Woody Auction
130 E Third Street, Douglass, KS
316-747-2694
[email protected]
www.woodyauction.com