Marion Antique Auctions
Saturday, November 26 at 10 am
Location: 13 Atlantis Drive, Marion, MA
Viewing: Wednesday & Friday 10 am to 5 pm &
Limited partial viewing: Saturday 8 am to 9:30 am & by appointment

lot 3 - 19th c folk art reverse painting on glass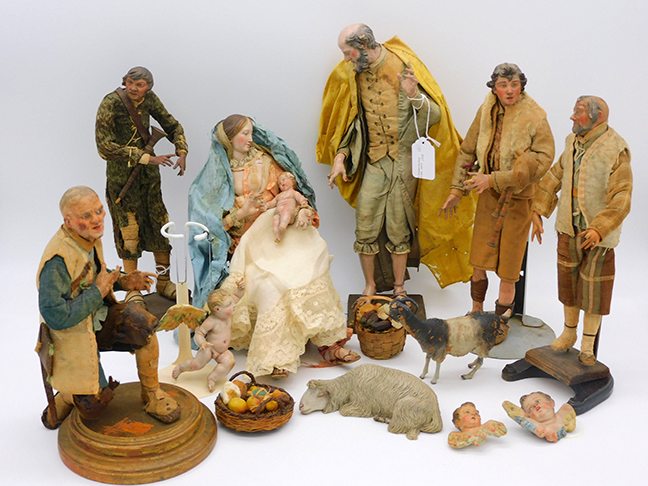 lot 100 - Italian Neapolitan presepio creche figures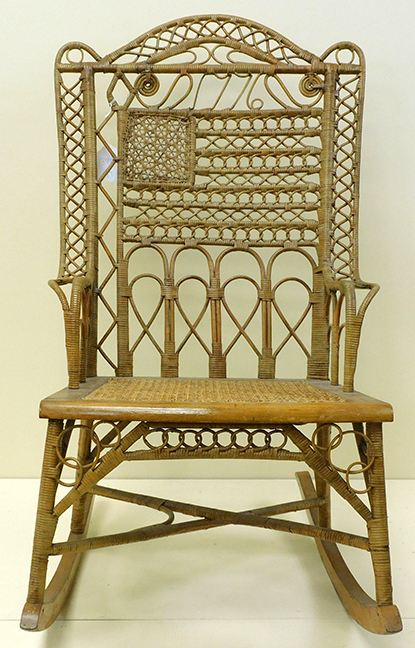 lot 353 - Wicker rocking chair, probably made for the 1876 centennial exhibition in Philadelphia.
Smithsonian exhibition at the Renwick Gallery in 1993. Rizzoli Book on American Wicker by Jeremy Adamson, featured on cover.
---
Ancient to Modern Sale II
Over 500 lots, mostly all unreserved. Featuring 150 pieces of museum quality antique wicker furniture from the Mary Jean McLaughlin collection, many of which were included in the landmark 1993 Smithsonian exhibition at the Renwick Gallery and in an accompanying book published by Rizzoli, also an important collection of 18th & 19th c. Neapolitan creche figures, a Native American collection, Taino objects, sterling silver, mission oak furniture, art pottery, American folk art, paintings and etchings, ship models, scrimshaw, historical documents, Louis Vuitton trunk, gold and diamond jewelry, stoneware, vintage advertising signs, antique cars and truck, and much more.
---
Marion Antique Auctions
Frank McNamee, Manager
Nick Taradash, Asst. Manager
C. David Glynn, Auctioneer, MA
MA lic#583
tel. 508-748-3606 or 508-498-7136