Treasureseeker Auctions, LLC
Mid-Year Antiques & Decorative Arts Auction
June 4th at 11 am PST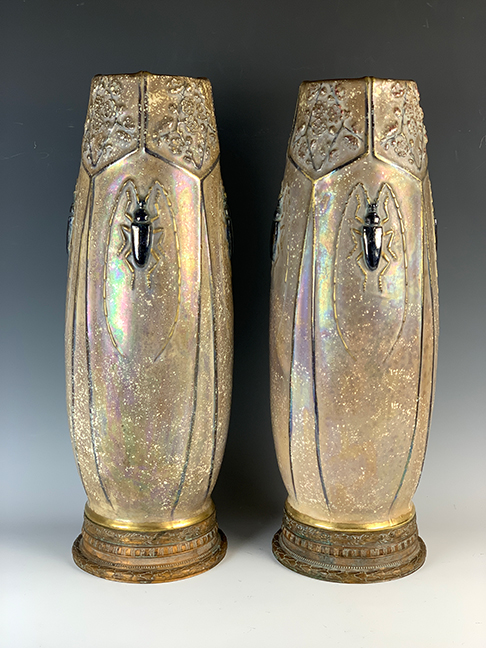 Amphora Longhorn beetle vases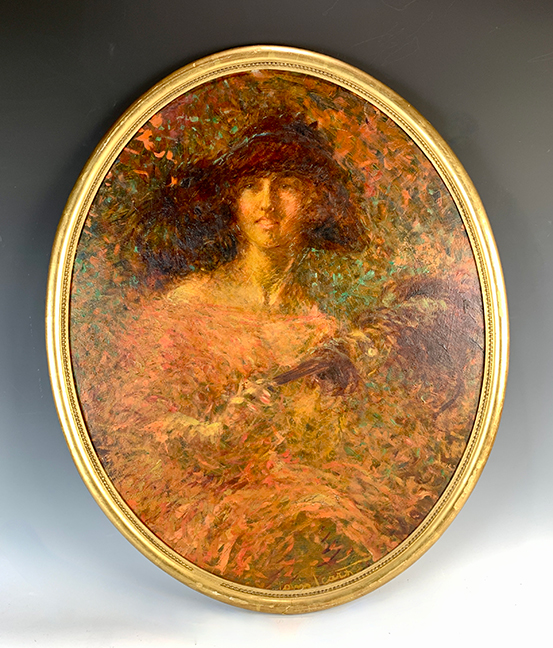 Original Louis Icart oil painting Fanny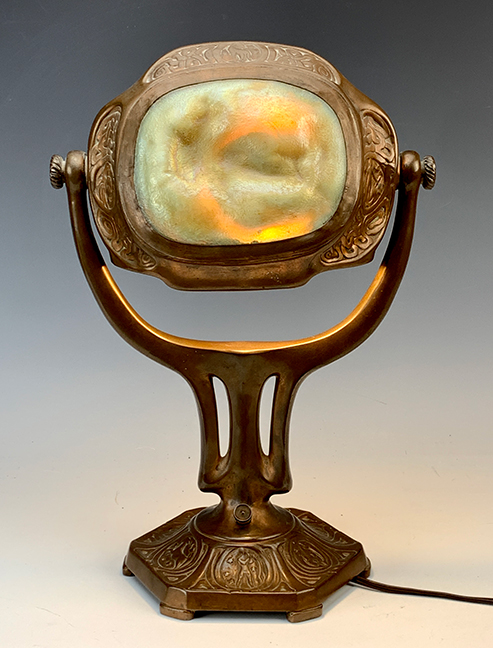 Tiffany Studios Zodiac Turtleback lamp
---
Join us for our upcoming auction on June 4th at 11 am PST and get ready to bid on some of the most remarkable pieces you'll ever see!
We are excited to present an impressive collection of rare and valuable items that are sure to impress. From unique bronzes to stunning art glass, original oil paintings, and exquisite ceramics, this auction has something for everyone.
For Tiffany lovers, we have the exquisite Zodiac Turtleback lamp from Tiffany Studios. The Tiffany & Co. Sterling Islamic niello vase is another standout piece, with its delicate and intricate decoration.
Ceramic collectors will be thrilled to see the amazing Clement Massier collection, along with a rare pair of Amphora "Longhorn beetle" vases, and a large Royal Dux mermaids vase.
Art glass enthusiasts will appreciate the selection of pieces on offer from renowned artists such as Delatte, Daum Nancy & Majorelle, Galle, Chapelle & Muller Freres, LeGras, Degue, Steuben Aurene, and Baccarat. The rare Chapelle & Muller Freres parakeets vase, in particular, is not to be missed.
In addition to the exceptional ceramics and art glass, there are several beautiful paintings on offer, including an original Louis Icart oil painting "Fanny," and an Orientalist nude painting.
For collectors of bronzes, the auction features pieces from renowned artists such as Jean-Leon Gerome, Villanis, Louis Hotot, Lorenzi, Barye, and Varnier. And if you're looking for something truly unique, don't miss the bronze nude riding a snail signed Suan.
Lamp enthusiasts will appreciate the selection of Art Nouveau and Art Deco lamps, including pieces from Sabino, Schneider, and Donna Paris, as well as Schneider sconces.
We will have a huge variety of items on offer, including a group of several Arts and Crafts, and silver & enamel sconces, as well as a Bebe Jumeau bisque head doll with its box.
---
Treasureseeker Auctions
123 W Bellevue Dr Ste #2, Pasadena, CA 91105
(626) 529-5775