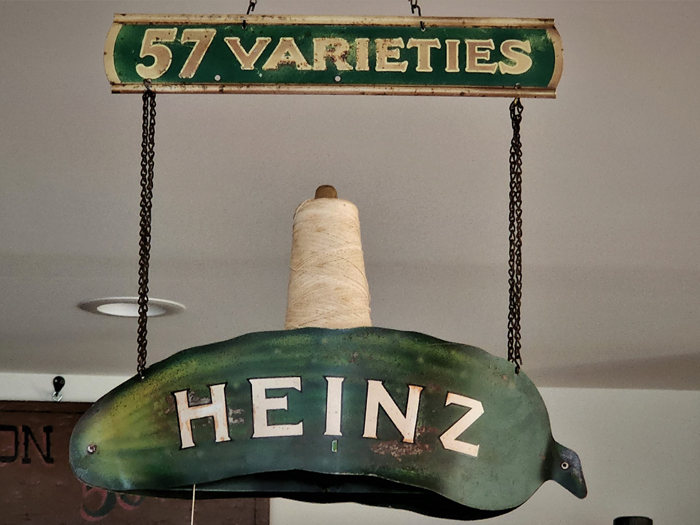 A Rare String Dispenser in the form of a Heinz Pickle. In original paint and no repairs. It has the original chains. From a PA collection. 17" x 17" x 6.5". c. 1900-1920. A very good example.

These cast-iron bottles were used at a Baltimore, MD, bottling plant as fence finials. In very good condition with no repairs. American, c.1920. Bottle resting on metal bases for display. The bottles have raised Coca-Cola lettering and Pat. Date Dec. 25, 1923. The bottles have hooks for fence chains to be attached. 20" tall, 27" on bases. Weight 55 lbs.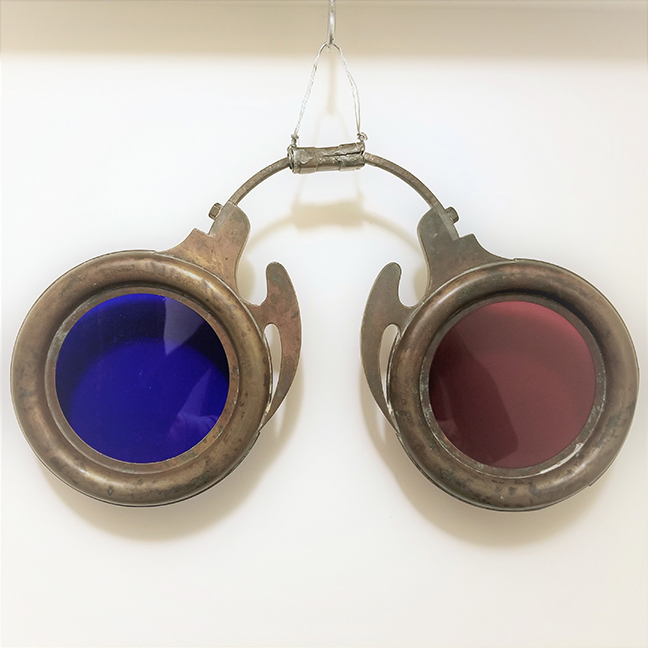 Spectacles with Oxidized Copper and Metal Surface. Original Red and Blue Glass Lenses. Has the Angel Wing Nose Bracket.
In very good original condition. Original hanging bracket in place. c. 1880. 20" x 13" x 1". From an estate sale. In original condition with no repairs.
---
VISIT OUR SITE.
GALLERY OPEN BY APPOINTMENT.
ALWAYS WELCOME.