Classified Ads
The rates for classified ads are $1.00 per word. For 25 words or fewer, the cost is $25.00 minimum charge. Photographs or illustrations are $10 extra. (They may be furnished in any size, but will not exceed 1½" in publication.) Count all words, numbers, and standard abbreviations (etc., St., Ave., state abbreviations, ppd., Dept., ZIP, and so on) of text and address. Payment in advance, please, for classifieds. Tear sheets of classifieds are not sent. MAINE ANTIQUE DIGEST, PO Box 1429, Waldoboro, ME 04572 oremail [email protected].
REAL ESTATE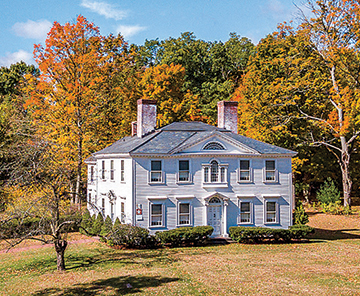 Longmeadow, MA - $925,000 Unique opportunity to own and live in a piece of history! Built in 1794 for Colonel Alexander Field, this 4,524 SF, 6 bedroom Antique Georgian sits on 2+ acres and includes a 3 car garage/Carriage House with 2 bedroom apartment! Not only does this home boast spectacular original features, it has stories to tell with its hidden staircase and history as part of the Underground Railroad. Detailed architectural drawings are preserved in the Library of Congress. Call Suzanne White, William Raveis R.E., (413) 530-7363 to learn more!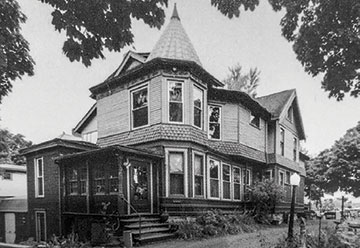 ANTIQUE BUSINESS FOR SALE IN SYRACUSE, NY. A magnificent historical property in the heart of the business district. Loaded with antique inventory, furniture, gold, silver, coins that are part of the huge sale. Professionally appraised $1.2 million. This is a money-maker business. Owner will train the new owner. Owner may hold a first mortgage with a suitable down payment. An incredible "must see" business opportunity! Contact Neng at Empire Realty Group (585) 347-4900. [email protected].
SERVICES
NATIONWIDE FURNITURE RESTORATION SERVICES. Over 28 years experience working on European and American furniture and related items including clock cases, wooden folk art figures, tea caddies, and boxes. Serving the trade and private collectors nationwide. Anthony Cardona (925) 765-0479, based in SF Bay Area. Past and current work at (cardonarestoration.com).
FINE ART SERVICES. Conservation and restoration of paintings and painted objects. Free consultation, exceptional service. Elizabeth Caton Pardoe, BFA, member AIC. Warren, ME. (207) 273-1375, <[email protected]>.
FOR SALE
18TH-CENTURY DECORATED BLANKET CHEST, untouched painted panels. Miniature chest, 1764 Pennsylvania fireback, Shaker box cluster, very early smalls. Estate wholesale. (631) 669-3068.
RARE NEWSPAPERS – The New Collectible! Authentic originals, all historic events, 1600s-20th Century. Revolutionary War, Civil War, Old West, Harper's Weekly, (www.RareNewspapers.com) (570) 326-1045 ([email protected]).
WANTED
WANTED: COLLECTION OF ANTIQUE WOODEN SKIS AND POLES, handmade or factory, long or short, snowshoes and sleds. Kevin (612) 210-3034. [email protected].
GAY & LGBTQ+ ITEMS WANTED: Gay-themed artworks, artistic male nudes, photography, posters, gay nightlife ephemera, antiquarian, Stonewall and AIDS era. [email protected] (401) 450-9052 (www. Vallots.com).
WANTED: ANTIQUE GARDEN ORNAMENT Cast-iron urns, bird baths, benches and chairs, hitching posts, sundials, finials, cast-iron jockeys, etc. Contact: Aileen Minor, Box 410, Centreville, MD 21617, (410) 758-1489, [email protected].
ALASKA: Old photos, books, paintings, stereoviews, postcards, ephemera. Anything old Alaska-Yukon-Klondike. Wood, Box 22165, Juneau, AK 98802, [email protected], (907) 789-8450.
GOLD-FILLED AND GOLD-PLATED ITEMS. Silver from .999 to .800. No assay or refining charges. Mechanical (non-rusty) wrist and pocket watches. See complete price buying schedule at (www.goldfilledbuyers.com). Established in 1976.
AUTOGRAPHS, banners, political pins, leathers, baseball cards, silks, pennants, baseball pins, sports memorabilia wanted. Highest prices paid. Stan Block, 128 Cynthia Road, Newton, MA 02159.
MIKADO BANK-WANTED IN ANY CONDITION. Banks, bell toys, and tin toys, mechanical and still, cast-iron and tin. Wanted in any condition. Collector and broker. Dr. "Z," (248) 561-2314 EST, 1350 Kirts #160, Troy, MI 48084-4800.
WANTED: OLD MOTORCYCLES American, Japanese, British: 1940s, 1950s, 1960s, 1970s. Any condition, running or not, especially projects for restoration. Website: (www.wantedoldmotorcycles.com) Phone: 1-800-220-9683 Email: [email protected].
KLOPFER COLLECTION SEEKING RARE NUTMEG GRATERS. Include price & photo to NutmegGraters.com; (860) 763-2675 / <jeklopfer@hotmail. com>. Educational website: (www.NutmegGraters.com/index.html).
ANTIQUE SCRIMSHAW from the 19th century, including teeth, crimpers, boxes, tools, swifts, clock towers, etc. Please, please antique pieces only. Contact John Rinaldi, Box 765, Kennebunkport, ME 04046. (207) 967-3218, Fax (207) 967-2918, <[email protected]>, (www.johnrinaldi­nautical.com).
19th C. WHALEMAN SCRIMSHAW Whale teeth, pie crimpers, boxes, swifts, harpoons, tools, etc. Contact: Rafael Osona, PO Box 2607, Nantucket, MA. 02584, (508) 228-3942. <[email protected]>, (www.rafaelosonaauction.com), Lic. 366.
NANTUCKET ART, BASKETS AND ARTIFACTS Anne Congdon, Frank Swift Chase, Wendall Macy, George Inness, Eastman Johnson, Hayley Lever, John Austin, Ralph Cahoon, James Walter Folger, Andrew Shunney. For comprehensive list, visit (www.rafaelosonaauction.com). Contact: Rafael Osona, (508) 228-3942 <[email protected]>, Lic. 366.
MOVIE POSTERS WANTED. Lobby cards, 1-sheets, window cards, glass slides. Highest prices paid. Dwight Cleveland, PO Box 10922, Chicago, IL 60610-0922. (773) 525-9152. Fax (773) 525-2969. E-mail: <[email protected]>. ____________________________________
Originally published in the June2023 issue of Maine Antique Digest. © 2023 Maine Antique Digest