Corporation Pleads Guilty in Ivory Case
M.A.D. staff | May 8th, 2017
In New York state's first Class D felony conviction since new ivory legislation was instituted in 2014, the corporation that owns Landmark Gallery, a Manhattan art and antiques store, pleaded guilty to selling illegal elephant ivory, the Department of Environmental Conservation (DEC) announced on March 8.
Changes to New York state's ivory law in 2014 made it illegal to sell mammoth ivory without a permit. However, dealers were given a two-year sell-by period for liquidating existing stock before enforcement would take effect. According to the DEC, "This created a loophole that Landmark Gallery attempted to exploit."
The case started in April 2015, when DEC Environmental Conservation Officers (ECOs) received a tip that Landmark Gallery in Manhattan was selling hand-carved ivory pieces. An investigation revealed that Landmark was advertising the pieces as carved mammoth tusks.
ECOs from the Bureau of Environmental Crimes Investigation (BECI) unit purchased several pieces in the store and took the items to the American Museum of Natural History for morphological analysis. Experts at the museum determined that the pieces were carved from elephant ivory.
On June 10, 2015, ECOs were joined by U.S. Fish and Wildlife Service agents and New York State Taxation and Finance investigators in executing a search warrant at Landmark Gallery retail offices. This resulted in the seizure of 47 different elephant ivory articles valued at more than $250,000.
The corporation that owns Landmark Gallery—128 West 58th St. LLC, co-owned by brothers Behrooz Torkian and Hersel Torkian—was charged with two felony counts related to the illegal sale of elephant ivory: one Class D felony count of illegal commercialization of fish, shellfish, crustaceans, and wildlife, and one Class E count of illegal commercialization of fish, shellfish, crustaceans, and wildlife.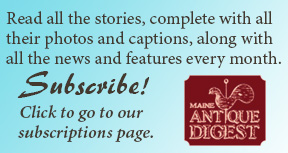 Landmark pleaded guilty to the more serious Class D felony, admitting to violating New York's ivory ban by illegally selling elephant ivory valued in excess of $25,000. After entering the plea, the corporation was ordered to forfeit 47 seized ivory items with an estimated value of more than $250,000; to pay to the New York State Department of Taxation and Finance $150,000 for New York state and New York City sales tax liability owed for the period of March 1, 2010, to May 31, 2015; and to donate $50,000 to the conservation organization Wildlife Tomorrow Fund, for use in the organization's projects involving elephant population protection, antipoaching efforts, and land conservation.
"This investigation uncovered multiple crimes, including the failure to pay tens of thousands of dollars in sales tax to both the city and the state—funds needed to pay for a variety of critical public services that benefit all New Yorkers," said Nonie Manion, New York state's acting commissioner of taxation and finance. "It's a serious crime, and as this case shows, it won't be tolerated."
Landmark was also ordered to pay $2000 to DEC in restitution for state funds used in the case.
---
Originally published in the May 2017 issue of Maine Antique Digest. © 2017 Maine Antique Digest