Jason Busch Appointed Director of Jason Jacques Gallery
Lita Solis-Cohen | July 7th, 2017
Jason Jacques has announced that he has appointed Jason T. Busch as the director of his gallery, located in a townhouse at 20 East 73rd Street in New York City. On his website (www.jasonjacques.com), Jacques calls himself a "pot dealer" and claims he holds the "world's most comprehensive collection" of 19th-century European art pottery, including Art Nouveau and Japoniste masterworks by stoneware artists Ernest Chaplet, Jean Carriès, Edmond Lachenal, and Adrien Dalpayrat, in addition to vast holdings of iridescent lusterware by artists Lucien Lévy-Dhurmer, Clément Massier, and Vilmos Zsolnay.
Jason Busch.
Busch will partner with Jason Jacques on exhibitions, publications, and sales strategy for the gallery's program in modern and contemporary ceramics and design.
Jacques, known for juxtaposing contemporary artists with past masters, began his contemporary ceramics arts program in 2010, and it has grown to become the prime driver of the gallery today. The gallery represents contemporary ceramists Gareth Mason, Morten Løbner Espersen, Eric Serritella, Katsuyo Aoki, Kim Simonsson, Michael Geertsen, and, most recently, Beth Cavener. The gallery also represents furniture designs by Rick Owens.
"I have long admired Jason Busch's connoisseurship and passion, not to mention his ability to cultivate patrons across collecting categories," said Jacques. "His past success in putting together decorative arts and design exhibitions and scholarship for museums will now be focused on directing programs for the gallery."
The gallery has plans for solo exhibitions for Aneta Regel in September, Kim Simonsson in October, and Beth Cavener in November.
"The contemporary program takes so much of my energy. I need help with the historical part of the business, so I brought Jason in to reinvigorate the historical program," said Jacques. "We run a tremendous program at the gallery and at fairs, and now we can double down on the efforts, though I'll be distracted by a new baby, a third child and first girl in September."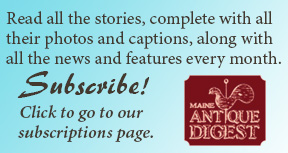 The Jason Jacques Gallery, founded in 1991, exhibits at prestigious shows: TEFAF Maastricht, Design Miami, and Frieze New York. The gallery also will be at FOG Design & Art in San Francisco in the coming season. The gallery published Exotica, a compendium of essays by scholars on French master ceramists. It has sold works to museums throughout the country, including the Museum of Fine Arts, Boston; Museum of Fine Arts, Houston; Detroit Institute of Arts; Nelson-Atkins Museum of Art; and the Metropolitan Museum of Art.
Busch said he is thrilled with his new opportunity. The two Jasons have been friends and kindred spirits for more than a decade. "I look forward to our collaboration in promoting artists of today and showing the relevance of historic objects to contemporary work," he said.
Busch brings a lot of museum experience to his new job. He has served as the curator of decorative arts at the Wadsworth Atheneum Museum of Art and at the Minneapolis Institute of Art, chief curator at the Carnegie Museum of Art, deputy director at the Saint Louis Art Museum, and, for the last year, as the division director for decorative arts at Sotheby's. He has relationships with collectors across the country and has secured significant gifts of decorative arts, contemporary crafts, and design for museum collections.
Busch received a Master of Arts degree from the Winterthur Program at the University of Delaware and a Bachelor of Arts degree in American studies from Miami University in Ohio. He was a 2013 Fellow at the Center for Curatorial Leadership in New York City.
A contributor of articles to The Magazine Antiques and Antiques & Fine Art, Busch also has curated several groundbreaking exhibitions with accompanying catalogs, including Decorative Arts and Design: Collection Highlights, Carnegie Museum of Art; Currents of Change: Art and Life along the Mississippi River, 1850-1861; and Inventing the Modern World: The Decorative Arts at the World's Fairs, 1851-1939.
---
Originally published in the July 2017 issue of Maine Antique Digest. © 2017 Maine Antique Digest