Discerning Drinkers—Raise Your Glasses to the Kaplan Collection!
There have been moments when I wished that I had decided as a young man to collect beautiful old drinking glasses. Instead, I took to filling my home with books, and, though I continue to enjoy drinking beer, wine, and peaty malt whiskies, my own glasses are mostly modern.
However, thanks to the hospitality of a good friend and neighbour, I do occasionally get to drink fine wines from lovely old glasses.
I am always a shade nervous on such occasions—another of my friend's dinner guests removed the stem of one of a pair of newly acquired 18th-century wine glasses by catching the edge of the table as he held out his glass for a refill—but I like to think that some, if not all, of the glasses featured in this report served their functional as well as aesthetic purpose on occasion.
Assembled over a period of 40 years by a Washington, D.C., lawyer, Julius or "Jay" Kaplan, and his wife, Ann, a 66-lot glass collection renowned for the extraordinary quality and rarity of its component parts more than doubled pre-sale estimates to sell for $674,887 at Bonhams on November 15, 2017, as part of a fine glass and British ceramics sale.
The Kaplans, buying occasionally at auction but for the main part from specialist dealers, required each piece they purchased to be one of the best available—an ambition which resulted in every single lot finding a buyer in the Knightsbridge sale.
The collection was particularly strong in two areas, one of which was 18th-century glass from the Beilby family workshop in Newcastle-upon-Tyne.
William Beilby was not a glass manufacturer, but working with his brothers, notably Thomas, and their sister, Mary, he developed innovative enamelling techniques, especially in respect of coloured enamelling, which gave their work a particular brilliance.
Today, examples of Beilby glassware can be found in museums all over the world, albeit in limited numbers, but bidders in the Knightsbridge sale were presented with some 18 Beilby pieces in the Kaplan collection, and a couple more from other sources—several of which are illustrated and briefly described here.
I have also provided, at the end of this report, information on how to find the essay "Beilby Glass Recollected" that Simon Cottle, the Bonhams director of European ceramics and glass and an expert on the Beilbys' work, produced for the sale catalogue.
Jay and Ann Kaplan were also fascinated by wine glasses with colour-twist stems, and their sale offered an exceptional 24-lot selection of such glasses.
While the wider market in drinking glasses has been rather subdued over the past couple of decades, Beilby pieces and glasses with colour-twist stems have generally fared much better than others.
"Jay and Ann Kaplan's glass collection is legendary for its quality," said Cottle, "They never settled for second best, and the sale offered some of the finest eighteenth-century glass to come to market for many years. I am not surprised that collectors responded so enthusiastically to the opportunity to acquire such rare and fine pieces."
After the auction it emerged that many of the pieces had been bought by the newly opened Halim Time & Glass Museum in Evanston, Illinois.
Sold for $13,985 was the only sweetmeat glass so far recorded with Beilby enamelled decoration (A). At 6½" high, it has a lipped double ogee bowl, gilded at the rim and enamelled in white with a band of feathered scrolls linking four starbursts. The eight-sided pedestal stem has diamond studs at the shoulder and contains an elongated tear. The glass stands on a domed and folded foot.
A: Sweetmeat glass with Beilby enamelled decoration sold for $13,985.
B: Beilby enamelled wine glass decorated with a sportsman shooting ducks, $16,450.
A sportsman takes aim at ducks that have been set up by his hound in the white-painted decoration of the bowl of a Beilby enamelled wine glass with opaque-twist stem of circa 1765 (B), which sold at $16,450.
A number of other Beilby glasses with a single figure shooting birds are recorded, and the Kaplan collection also included a South Staffordshire opaque white glass flask of 1755-60 (C), enamelled in colours with a similar scene.
C: South Staffordshire opaque white glass flask, $4605.
There was a suggestion that Beilby may have enamelled locally made white glass while apprenticed to John Haseldine, a copper box enameller from Birmingham. Acquired in a 2008 Bonhams sale, the flask sold at $4605.
A bee hive, or skep, surrounded by flying bees and a floral spray decorate an enamelled ale or mead glass of circa 1765 (D) that sold for $18,095. At 7½" high, it has a tapering opaque-twist stem set with multiple spiral gauze encircled by a pair of narrow spiral threads.
D: Enamelled ale or mead glass decorated with a bee hive, $18,095.
One of the star turns of the Kaplan sale was a polychrome enamelled Masonic armorial tumbler of 1765-70 (E) which more than doubled the estimate to sell at $26,320.
E: Masonic armorial tumbler sold for $26,320.
A little over 3" high on its solid "firing" foot, it is decorated with Masonic devices—seen in the illustration—being the Freemasons' arms within a rococo scrollwork cartouche. Seven tumblers of this type have so far been recorded, among them a pair now in the collections of London's Library and Museum of Freemasonry.
F: A "Beer" decanter with hop and barley decoration, $6250.
One does not often see "Beer" so elegantly presented, and though most recorded sugarloaf-shaped decanters have only opaque white decoration, this one has turquoise-blue elements to the hop spray and ears of barley decoration. A winged insect appears on the neck of the 11" high decanter (F), which sold at $6250.
G: Armorially decorated marriage goblet, $13,985.
Chosen to illustrate the cover of the Bonhams sale catalogue, an enamelled goblet (G) painted with a purple, pink, and cream cartouche within green palm fronds had a broken and repaired bowl, but it sold well at $13,985.
At 7½" tall, the goblet has a double series opaque-twist stem. The arms identify it as a glass celebrating the marriage on December 11, 1755, of Matthew Consett and Anna Anderson at All Saints' Church in Newcastle-
upon-Tyne, but the glass was not made until some ten years later.
It is also curious to note that the arms of the man are on the right hand side of the cartouche, where his wife's arms should be placed. Beilby, who knew his heraldic laws, would have realised this, and Martine Newby, who produced a catalogue of the Kaplan collection in 1998, suggested that this may be because Anna was an heiress and that her husband took her name.
H: Wine glass with decoration of a shepherd boy playing a pipe or recorder, $26,320.
A double estimate $26,320 was needed to secure an enamelled opaque-twist wine glass of 1765-70 (H). The opaque white decoration to the bowl depicts a shepherd boy, seated on a stone block at the foot of a tree and playing a pipe or recorder. He is watched by his dog and two sheep. The double series opaque- twist stem has an 18-ply spiral band encircling a pair of spiral threads.
I: Sugar bowl with Beilby decoration, $15,630.
Sold at $15,630 was one of only two recorded sugar bowls with Beilby decoration (I). The thick, cup-shaped bowl is painted to both sides in white enamel with rustic landscape vignettes. One shows a shepherd leaning on his crook whilst watching two sheep and a goat; the other depicts four sheep near a tree.
J: Armorially decorated wine glass from the Beilby workshops, $20,565.
The other recorded example, now in the Corning Museum of Glass, Corning, New York, is enamelled with an urn and an obelisk in landscape vignettes.
Not part of the Kaplan collection but an exceptionally well-preserved armorial wine glass from the Beilby workshops (J) was sold for $20,565 as part of the mixed properties in the Knightsbridge sale. The bowl is enamelled in yellow, red, white, and black with a scrolled cartouche displaying the arms of the Kitson family of Hengrave Hall in Suffolk or Bishopwearmouth in County Durham, along with the motto "Cassis Tutissima Virtus," which roughly translates as virtue is the safest helmet. On the reverse of the bowl is a crest featuring a unicorn head.
K: Wine glass with cobalt-blue tinted bowl and multiple spiral opaque-twist stem, $52,645.
The Kaplan Colour Twists
An exceptional opaque-twist wine glass with a rich cobalt-blue tinted bowl and multiple spiral opaque-twist stem with centre knop—one of only three wine glasses with this extraordinary colour combination recorded—was sold for $52,645 (K). A very similar glass with an emerald-green tinted bowl and foot, known in around six other examples, was bid to $29,610.
L: Colour-twist wine glass, delicately engraved with fruiting vines, $29,610.
An engraved colour-twist wine glass, which made $29,610 (L), dates from circa 1765 and is delicately engraved with fruiting vines to the bowl, while the stem is set with a multiply corkscrew of opaque white, deep yellow, and translucent blue threads.
And finally, one of the more expensive lots in the Kaplan collection was not a Beilby piece but a 7" tall Dutch wine glass or goblet of 1787-90 (M) which sold for $49,355.
M: Dutch goblet engraved by David Wolff with an allegorical figure of "Amsterdam," $49,355.
Engraved by David Wolff, it depicts an allegorical figure of "Amsterdam" holding the sword of justice, and atop the lance in her left hand is a hat that represents Liberty. Emblems of free trade and commerce lie at her feet, while two other figures make offerings—one of them an African slave holding an elephant's tusk who is seen "in the precise pose adopted by the Abolitionists and made famous by Josiah Wedgwood's medallion issued in 1787."
*Simon Cottle's essay on the Beilbys can be found on the Bonhams website. Locate the sale in the past results section, then open the e-catalogue and move to page 16.
---
"The Collector" Offers One More Way to Look at the "Art of Living"
In November Christie's launched a new series of sales called simply "The Collector." These auctions, they say, are "dedicated to the art of living." Three decorative arts sales were held on November 15 and 16, 2017, offering English and European furniture, works of art, clocks, ceramics, silver, sculpture, and more.
A selection of six lots from those sales follows:
One Eagle and Two Elephants
The Russian ormolu and malachite model seen at right is dated to 1805-15. Standing a little over 14" high overall, it is quite obviously related to the double-headed eagle emblems of the Russian Empire and the Russian Imperial coat of arms.
Russian ormolu and malachite model of an eagle sold for $90,475.
Cloisonné elephants, shown at Chiswick House, $164,770.
Superbly chased and gilt, it has been attributed to Pierre Marie Louis Agis (1752-1828), a Swiss bronze maker, sculptor, and jeweller who worked in St. Petersburg from 1779 to 1804 and again from 1807 until his death in 1828.
Agis taught in the sculptural ornament class of the Russian Academy of Arts and managed the state bronze factory from 1810 to 1812, but he also had his own bronze workshop, producing candelabras, wall lights, vases, etc.
This Russian eagle soared to $90,475 on November 15 in one of the series of "collector" sales that focussed on European furnishings, ceramics, and works of art—but the pair of elephants pictured below the eagle formed part of mixed silver, furnishings, sculpture, and other works of art offered on the following day.
They were among a number of lots that were specially photographed for promotional purposes at Chiswick House, arguably the finest remaining example of neo-Palladian architecture in London.
Each carrying a saddle and flaming finial, inlaid overall with scrolls and bands, and standing on shaped bases with reserved floral scenes, these Chinese cloisonné enamel pachyderms stand 6' high, including their elaborate stands.
Provenance was given as the estate of Frank Butler II of Palm Beach, Florida, and a 2015 outing in Doyle's salerooms in New York City.
There they sold for $25,000, but shipping them across the Atlantic, whilst it would have incurred a certain additional financial investment, proved a good idea. At Christie's, they sold for a treble estimate $164,770.
Duelling Frogs
Bid to $11,535 at Christie's was the Victorian silver smoker's companion seen top right. Bearing the 1878 hallmark of London silversmith William F. Williams, it is humorously modelled as two duelling frogs, each with glass eyes.
Duelling frogs amuse the smokers, $11,535.
One has a detachable hand that functions as a lighter; the other has a receptacle for a wick. The oval base is cast and chased with rockwork and is engraved on each side with a presentation inscription reading "Von Louise Margarethe" and "20th Marz 1880."
Acquired from the St. James's Street (London) showrooms of Hussey & Keymer, the frogs were a gift from Princess Louise Margarethe of Prussia, Duchess of Connaught and Strathearn (1860-1917), to her father, Prince Friedrich Carl Nicolaus of Prussia (1828-1885) on the occasion of his 72nd birthday.
A Patented Tray
Under the direction of Ferdinand Duvinage and his wife, Rosalie-Eléonore-Antoinette, the French firm of Maison Giroux developed a special technique patented as une mosaïque combiné avec cloisonnement métallique, first seen by the public at the 1878 Exposition Universelle in Paris.
A Maison Giroux tray designed by Ferdinand Duvinage, $36,250.
Almost always marked and etched "FD" and "Bté" (short for breveté, or patent), such pieces were made only for a period of about five years.
The ormolu, fruitwood, and cut-brass inlaid ivory marquetry and rosewood tray by Ferdinand Duvinage seen above left dates from circa 1880.
Measuring 9" x 12", it is inlaid overall with fruiting foliage and centred by exotic birds amidst bamboo and rockwork. Butterflies, bees, and a lizard also feature in the decoration and, in addition to the abovementioned FD and Bté monogram, it is signed to the rim "Alph Giroux Paris." It sold for $36,250.
Monkeying Around with Mirrors
Sold for $131,815 was the 8'4" high giltwood mirror or pier glass of circa 1760 seen above. Made by William Mathie of Edinburgh and incorporating decorative chinoiserie motifs of playful monkeys sporting jesters' caps, as well as ho-ho birds, it was among many items of furniture that Mathie supplied to Francis Charteris, 7th Earl of Wemyss (pronounced Weems), for his new house at Amisfield, near Haddington in Scotland. It remained in the collections of the Earls of Wemyss until sold by Christie's some 70 years ago.
Tall giltwood mirror or pier glass of circa 1760 by William Mathie of Edinburgh sold for $131,815.
A Celebratory Chimney Piece
Moving up the price ladder, the Italian Carrara marble chimney piece of circa 1860 seen above left was sold at a low estimate $164,770.
Carrara marble fireplace with emblematic decoration sold at $164,770.
It is carved in high relief with putti emblematic of war—those on the right pillar hold aloft the Imperial Standard of Napoléon III and those on the left, the Cross of Savoy.
Possibly the work of the Romanelli family of Florence, said Christie's, it commemorates the 1860 Treaty of Turin between France and Sardinia-Piedmont that resulted in the annexation of the Duchy of Savoy and the County of Nice to Napoleon III's France.
Consequently, France forced Austria "to cede Lombardy to Sardinia-Piedmont, thus creating a power centre in Northern Italy strong enough to attract the allegiance of the rest of the country. By 1861 Victor Emmanuel II of Sardinia-Piedmont was King of Italy with the exception of Rome (the Papal State) and Venice, which remained Austrian.
"In 1864, the French occupied Rome with Italian consent, neutralizing the secular power of the Pope, and Venice became Italian two years later, when Italy joined Prussia in her victorious war against Austria."
Guided by Christie's, I am quoting here from H.W. Janson's Nineteenth-Century Sculpture(1985).
The Forum in Micro-Bits
My most expensive selection from these Christie's "Collector" sales, at $271,875, is one of a group of Italian micromosaic pictures offered on November 16.
Italian micromosaic picture of the Forum in Rome, $271,875.
This one of the Forum in Rome (lower left) dates to 1860-80 and shows, at the centre, the Temple of Saturn, by the Arch of Septimius Severus and the Temple of Vespasian and Titus. The church of Santi Luca e Martina in seen in the background.
Measuring roughly 32" x 60" overall, this micromosaic is unsigned, but the auctioneers did note that in 2010 they sold another of the Roman Forum by Cesare Roccheggiani, a mosaic of nearly identical size that reached $532,440.
---
Harris's List of Covent-Garden's Ladies of the Night
London's Covent Garden district has long been known for its theatrical diversions, its playhouses, and the Royal Opera House, and for many years was famed for its flower and vegetable markets—but there have always been other diversions available to visitors.
The title page of the 1786 copy of the notorious Harris's List...of Covent Garden's prostitutes that made $26,320 at Bonhams. The Harris signature is a stamped one.
Around 1760 there appeared the first edition of Harris's List of Covent-Garden Ladies: or, Man of Pleasure's Kalendar..., a directory of London prostitutes that was issued almost every year thereafter for 34 years.
Each entry, in which the ladies' names are thinly disguised, includes an address and a physical description, often accompanied by a note on prices and particular specialties or attributes.
The names of both the author and the publishers were, as one might expect, pseudonymous, though the name Harris would at the time have evoked that of a well-known waiter and pimp at the Shakespear's Head Tavern.
Whether Harris's List...was ever viewed as a real guide to London's ladies of the night or was just an exercise in soft-core pornography remains a subject for debate.
Its notoriety did, however, result in a Court of King's Bench prosecution.
In 1794 two London booksellers were prosecuted for publishing a new edition of what court records of the day described as this "wicked, nasty, filthy, bawdy, and obscene" book.
Wicked or not, it is certainly rare.
Auction records list only two other examples, copies of the 1788 and 1790 editions, and a 1786 edition seen in a Bonhams sale of November 15, 2017, is otherwise known only from a copy that now resides in the Bavarian State Library. Stab-stitched, unpressed, and untrimmed, in rubbed and soiled but original pale blue wrappers, it sold at $26,320.
---
"If all goes well we will arrive in New York Wednesday"
Two letters sent by passengers who lost their lives when the Titanicsank in 1912 came to auction in the U.K. during the latter part of 2017—one of them posted before she sailed, the other recovered, along with the owner's pocketbook, when his body was pulled from the freezing Atlantic waters.
Both letters were written on the same, large format on-board R.M.S. Titanic notepaper bearing the White Star Line pennant, but it was the letter written by Alexander Oskar Holverson the day before disaster struck, found in his pocket when his body was recovered from the sea, that commanded most interest and sold for $166,000 in an October 21, 2017, sale held by Henry Aldridge & Son, auctioneers from Devizes in Wiltshire, who have for many years specialised in the sale of such material.*
Holverson, a first-class passenger, was writing to tell his mother that "This boat is giant in size and fitted up like a palatial hotel.... I am sending you a postcard of the ship and also a book of postcards showing the inside."
Holverson also noted that among his fellow passengers were Mr. and Mrs. J.J. Astor. "He looks like any other human being even tho he has millions of money. They sit out on deck with the rest of us…."
He also noted, "If all goes well we will arrive in New York Wednesday A.M."
It was not to be. Holverson perished, but his wife survived, and what became the most expensive Titanicletter ever sold at auction was recovered from his body and returned to the family, where it had remained until its recent appearance at auction.
Sold for $39,480 at Bonhams on November 15, 2017, was a brief note on Titanic notepaper, together with a photo card of the doomed liner sent by George Wright to a Miss Smith just before the Titanicsailed.
"On the largest ship in the world and realy she is a sight…. I just got on board and she will saile in a few minutes," wrote Wright, a millionaire publisher of business directories and philanthropist from Halifax, Nova Scotia, who had spent the winter in the south of France.
There is some mystery surrounding Wright. Said to have been a rather shy bachelor, and as the spelling might suggest, perhaps dyslexic, it seems he was never seen on deck, and there have been suggestions that, as a heavy sleeper, he never heard the alarms raised.
Whether that was the case, we will never know, but as an experienced yachtsman he would surely have been of use in the launching and manning of the lifeboats.
What is also curious, if nothing more, is that before embarking on the voyage back to America, Wright seems to have changed his will, giving his fine Halifax mansion away to a group of women who were engaged in good works in his home town.
* The 1997 Titanic movie made by James Cameron depicts a famous scene in which, as it has always been claimed, the ship's orchestra played "Nearer, My God, to Thee" as the Titanic went down. The body of the band's leader, Wallace Hartley, was later recovered from the sea, and strapped to his back was his violin case. Nearly 100 years later it was rediscovered in the attic of a house in England, and following investigation and authentication, it was sold on October 19, 2013, by Henry Aldridge for around $1.7 million.
The postcard of the Titanic that accompanied the letter George Wright wrote and posted just before sailing. The letter with postcard brought $39,480 at Bonhams, London, on November 15, 2017.
The water-stained and record-breaking Titanic letter sold by Henry Aldridge for $166,000 on October 21, 2017.
---
The Dutch Fisherman's Friend
Signed "Wouter Wegewaert me fecit Enchvyoae"—Wouter Wegewaert of Enkhuizen made me—and dated 1653, this Dutch four-pounder bronze cannon of the "Groote Vischerij" was, at a little over 4' long, one of the largest of the 641 lots that made up a November 30, 2017, arms and armour sale held by Bonhams and probably the heaviest.
Cast in relief with raised mouldings and with a slightly flared turned muzzle, it has a band of foliage centred on a horned and bearded mask at the top of the mid section and a band of acanthus beyond, the first reinforced with the conjoined "GVE" monogram of the Directors of the "Great Fisheries" above the date. The base ring is cast with the maker's details noted above and the number "8."
The Dutch four-pounder bronze cannon of the "Groote Vischerij" sold for $26,960.
Flintlock blunderbuss pistol by John Blanckle sold for $9270.
The lifting handles are formed as dolphins, and the cascabel, where ropes are attached to arrest the recoil, as a bunch of grapes centred on acanthus.
The "Groote Vischerij" was the name given to the fleets of drifters that worked the Dogger Bank and the Fladen Grounds of the North Sea for herring and cod.
Sometimes numbering over a 1000 buizen, or what in English we have traditionally, if somewhat confusingly to modern ears, referred to as busses, these fishing boats followed the herring schools in the summer season.
In this they were easy prey for the "Dunkirkers," privateers that in the latter half of the 16th century and the first half of the 17th century operated as commerce raiders in the service of the Spanish in the Low Countries.
They operated from the ports of the Flemish, now Belgian, ports of Nieuwpoort and Oostende and from Dun-
kerque, or Dunkirk, in what is now France, and throughout the Eighty Years' War, the fleet of the Dutch Republic repeatedly tried to destroy them.
The owners of the Dutch boats and managers of the major fishing ports, such as Enkhuizen and Rotterdam, organised themselves into a league and commissioned their own protection vessels—warships that were kept on patrol near the drifter fleets.
Only a few guns of this organisation are now known, as it would seem that for the most part their guns were not so marked or identified.
This example was last seen at auction in 1978 at Sotheby's, when it was one of a pair. The single example offered in November at Bonhams sold at $26,960.
Very different in scale, though not so far removed in date, is the late 17th-century flintlock blunderbuss pistol, which sold for $9270 in the same sale.
It was made by John Blanckle, who in 1687 is recorded as a gunsmith working in London, "at the Halfmoon and Cross-pistols in the Minories" (a district near the Tower of London) and who in the years 1682-1700 was Contractor to Ordnance and to the Royal African Company in 1698.
---
Chinese Cups, Vases, Bowls, and Jars—Plus One Old Bell
Last month's "Letter" included a piece on the huge prices paid for huanghuali furniture in the Chinese works of art sales held in London in November. This month it is the turn of a few items from other categories—porcelain, textiles, and bronzes.
A: Pair of exquisite fruit-decorated famille rose cups sold by Sotheby's for $2.53 million.
A star turn in a Sotheby's sale of November 8, 2017, came in the form of an exquisite and seemingly unique pair of famille rose cups (A) bearing Yongzheng marks and of the period (1723-35). With steep rounded sides rising from a short foot to a slightly flared rim, they are delicately painted to the exterior in bright enamels with fruits in what is known as the sanduoor three abundances motif.
There is a plump yellow and pink peach on a branch that is surrounded by curling leaves, a large pomegranate split open to reveal its bright red seeds, and a spray of loquat fruits of a bright yellow colour. The interiors of the cups are decorated with cherries.
Once part of the collections of a renowned collector of Chinese art of the last century, Edward T. Chow, the cups were making their fourth auction appearance. The first was at Sotheby's London in 1974, but between that outing and this recent sale, the cups have sold twice in the auctioneer's Hong Kong rooms, in 2001 and 2004.
Thirteen years on, back in London, the cups were sold at $2,532,830.
B: A "Nine Peaches" vase sold for $958,575 by Christie's.
Sold for $958,575 in a Christie's sale of November 7 was a much later famille rose decorated piece, a 14½" high "Nine Peaches" vase (B) by Wang Bu (1898-1968).
The peaches are executed in shades of powder pink on a pale yellow ground, while the leafy branch that bears them is depicted in free strokes and the depth is conveyed by varying the shades of the underglaze cobalt blue.
C: A blue-and-white fish bowl sold for $295,430 by Sotheby's.
A price of $295,430, merely ten times the estimate, was paid for a large, 26¼" diameter, blue-and-white fish bowl (C) in the Sotheby's sale.
A Qing Dynasty piece dating from the 18th century, it has sides painted in bright cobalt-blue tones and moulded in shallow relief with egrets wading in a lotus pond, with monumental lotus pods, flowers, and leaves as a background.
D: An olive-green vase and cover, A.D. 6th century, sold for $196,895 by Bonhams.
Dating from the time of the Northern Qi Dynasty, which ruled northern China from A.D. 549 to 577, an approximately 26" high olive-green vase and cover (D) was sold for $196,895 as part of the 40-lot Sze Yuan Tang collection of early Chinese ceramics that opened the very successful Bonhams sale on November 9.
The decoration of the lower body includes slender chicken-headed columns leading to eight roundels that contain either flower heads or mythical animals. Around the centre, beneath the lower row of lotus lappets, are tiger heads holding acanthus leaves. The cartouches on the neck contain images of Buddha and floral sprays alternating with lion masks.
E: Pair of Imperial brocaded silk panels sold for $311,190 at Sotheby's.
Sold for $311,190 at Sotheby's was a pair of Imperial brocaded silk panels of the Qing Dynasty (E). Each is decorated with nine five-clawed golden dragons in pursuit of flaming pearls against an apricot ground and amidst multicoloured ruyi-shaped clouds. Three further dragons, woven in similar fashion but on a deep blue ground and pictured above foaming waves that crash against a mountain, are seen in the upper sections of the panels.
Large, opulent tapestries and hangings of this type (the panels each measure roughly 7'3" x 4'7") echo Imperial robes in their grandeur and were used to decorate throne rooms of palaces throughout the Forbidden City.
It was believed that in ancient times the legendary Huangdi emperor was immortalised as a dragon before ascending into heaven, and the dragon motif, symbolic of the emperor, was very popular during the Qing or Manchu Dynasty years (1644-1912).
The first lot to be offered in the Christie's sale of November 7 got things off to a good start by selling far in excess of estimates at $800,730.
F: Ancient bronze ritual wine vessel sold for $800,730 by Christie's.
At 3000 or more years old, an 11" high you, or bronze ritual wine vessel and cover (F), is very much the oldest of the Chinese works of art featured here.
Dating from the early Western Zhou Dynasty (1100-771 B.C.), it is cast to each side of the bulbous body with a small ram-head boss, and the loose overhead handle terminates at either side with an animal head. A three-character inscription is cast to the interior of the base and repeated in mirror image to the interior of the cover.
An online catalogue guide to collecting early Chinese bronzes by Christie's specialist Katie Lundie notes that such archaic ritual bronzes were made in sets to furnish the tombs of China's elite and were used to hold offerings of food and drink to the ancestors of the past. They were produced in huge quantities in a range of shapes, each of which has a specific name.
G: Large bronze ceremonial bell sold for $358,770 by Christie's.
Sold for $358,770 by Christie's was a very large, 3' high, bronze ceremonial bell (G) that dates from 1512 in the Western calendar.
The suspension loop is formed as a pair of muscular dragons surrounded by a band of raised lotus petals, while the walls of the bell are cast with rectangular panels enclosing 314 names—perhaps participants in an important but unspecified ceremony. The slightly flaring lower section of the bell terminates in a wavy scalloped rim.
Bronze temple bells would have formed an important part of the rituals in a Buddhist temple—signifying dedications, marking significant days, and announcing special events. The melodious sound produced by the bell was also considered a form of communication with the spirit world.
Only a handful of similar Ming Dynasty examples have been published, among them one in the collections of the Royal Ontario Museum in Toronto that was cast in 1518 and commissioned by Wei Bin, a eunuch official acting as the director of ceremonies under the Zhengde emperor.
---
The Rhino, the Sedan Chair, and the United Workers of the World
Just 3" wide, the tiny rhinoceros seen below is a silver automaton figure by Fabergé of circa 1909 that in a Christie's Russian sale of November 27, 2017, doubled estimates to sell at $939,505.
A Fabergé silver automaton figure of a rhinoceros sold for $939,505 by Christie's.
Its oxidised silver body is finely cast and chased to simulate the coarse texture of the animal's skin, and its head and legs are attached to the body with screws, allowing it to move along on wheels whilst nodding its head and moving its tail. Complete with silver winding key, it came with the original silk and velvet-lined wooden case.
Rhinoceros automatons are amongst the rarer objects produced by Fabergé, and the four that are known today were all specific commissions, possibly as surprises to be contained in Imperial eggs.
This example was acquired by the consignor from descendants of Prince Vasili Alexandrovich (1907-1989), the Dowager Empress Maria Feodorovna's favourite grandchild.
A second example, purchased by Grand Duke Nikolai Mikhailovich from Fabergé in 1914, later became part of the Forbes Magazine Collection but is now owned by the Link of Times Foundation, a privately owned Fabergé museum established in St. Petersburg by Viktor Vekselberg in order to repatriate lost cultural valuables to Russia.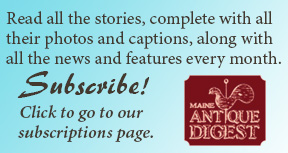 Another, with a sapphire horn, was sold at Christie's in New York City in 1984, and a fourth is currently in a private collection.
Fabergé's ledgers indicate that in November 1909 Lord Howe purchased an automated rhinoceros from their London branch for what would today be around $85 and presented it to Queen Alexandra, sister of the Dowager Empress Maria Feodorovna, on the occasion of her 65th birthday.
The rhinoceros sold in London in November may be that very one—given to Prince Vasili by Maria Feodorovna at a time when he was seriously ill with typhoid in November 1914. Maria Feodorovna had spent three months in London that summer, and it is possible that Queen Alexandra gave the Dowager Empress the automaton to take home for young Nikolai.
After the revolution, the recovered Nikolai moved first to England, and in the 1920s to the U.S., where he spent the rest of his life.
Realistically modelled in the Louis XVI style, the varicoloured and guilloché enamel gold sedan chair seen below is finely chased and engraved throughout. Six panels are enamelled in translucent salmon pink over a sunburst guilloché ground, with coloured gold paillons—thin sheets of metallic foil used in enamelling and gilding—depicting trophies of the arts within floral wreaths.
The rock crystal windows are delicately engraved to simulate curtains, and the door opens to reveal an interior lined with mother-of-pearl. The top panel is surmounted by four pine-cone finials, and the two detachable gold-reeded poles are mounted with mother-of-pearl handles.
All this in an exquisite little Fabergé model that is just 3½" high!
Bearing the workmaster mark of Michael Perchin (1860-1903), it sold for $1,050,000 in the same King Street auction.
A miniature Fabergé sedan chair sold by Christie's for $1,050,000.
It was originally purchased by rubber magnate and regular Fabergé client Maximilian Othmar Neuscheller (1860-1919) from Fabergé's St. Petersburg shop at some time between 1900 and 1917.
Following the Russian Revolution, Maximilian was arrested, and he died shortly thereafter, but his large family, including his wife, Cornelia, and some of their ten children left the country. His son Leo immigrated to America and later returned to Switzerland, where part of the family collection, including this sedan chair, was sold at Christie's in 1978.
Miniature sedan chairs by Fabergé were among the rarest objects produced by the firm, but the design of this one is closely related to another example by Michael Perchin that is of the same basic form but with a different door handle and trophies painted en grisaille rather than created by gold paillons.
The grisaille version was originally purchased by J.P. Morgan Jr. from Fabergé's St. Petersburg branch in 1905, as a gift for his father, and it later became part of the Forbes Magazine Collection.
Sold for $216,350 in a Sotheby's Russian sale of November 28 was a 20" diameter "Workers of the World, Unite" porcelain platter produced by the Lomonosov Porcelain Factory of Leningrad in 1927.
The "Workers of the World, Unite" platter sold by Sotheby's for $216,350.
Painted by Zinaida Kobyletskaya after a design by Sergei Chekhonin, both of whose names appear on the platter, it was used to advertise an exhibition of Soviet porcelain that commemorated the tenth Jubilee of the Revolution.
It was once in the collections of Marte R. Gomez (1896-1973), a Mexican politician and diplomat. Gomez, who was also a member of the International Olympic Committee, was instrumental in Mexico City's successful bid to host the Summer Olympics of 1968 and travelled frequently in what was then the U.S.S.R.
---
Originally published in the February 2018 issue of Maine Antique Digest. © 2018 Maine Antique Digest