New Chief Curator of American Art at the Huntington
M.A.D. staff | April 27th, 2017
Chad Alligood. © Stephen Ironside/Ironside Photography.
Chad Alligood has been named chief curator of American art at the Huntington Library, Art Collections, and Botanical Gardens in San Marino, California. Alligood will join the Huntington in late April and will oversee a growing collection, including a newly acquired group of early American art recently installed in the new Jonathan and Karin Fielding Wing.
Alligood has served as a curator at Crystal Bridges Museum of American Art in Bentonville, Arkansas, since 2013. Among his efforts at Crystal Bridges was a project in which he and former museum president Don Bacigalupi traveled more than 100,000 miles over ten months to handpick emerging artists for the 2014-15 exhibition State of the Art: Discovering American Art Now. The exhibition garnered the 2015 Excellence in Exhibition award from the American Alliance of Museums. More recently, he curated Warhol's Nature, exploring Andy Warhol's lifelong engagement with nature as subject matter. While at Crystal Bridges, Alligood expanded the diversity of the collection, spearheading major acquisitions by women artists and artists of color. He led the reinstallation of the postwar permanent collection galleries in 2015.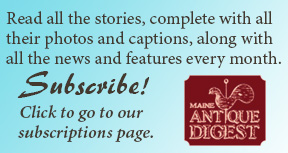 Alligood, a native of Perry, Georgia, earned his bachelor's degree in the history of art and architecture from Harvard University and his master's degree in art history from the University of Georgia, and he has completed his doctoral coursework at City University of New York. He is a graduate of the Getty Leadership Institute's NextGen Executive Education Program for museum leaders. Alligood has been awarded several grants and fellowships, including most recently a resident fellowship from the Women's International Study Center to write an essay for the upcoming monograph on Judy Chicago, to be published by the National Museum of Women in the Arts in 2019.
Before his time at Crystal Bridges, Alligood was at Cranbrook Art Museum in Bloomfield Hills, Michigan, where he served as the Jeanne and Ralph Graham Collections Fellow. He has also taught art history at Brooklyn College. Alligood's research and exhibitions have focused on American art since 1900, and in addition to the art of the West Coast, his areas of interest include contemporary art and art of the 1960s and '70s.
He succeeds Jessica Todd Smith, who left the Huntington in 2016 to become curator of American art at the Philadelphia Museum of Art.
---
Originally published in the May 2017 issue of Maine Antique Digest. © 2017 Maine Antique Digest