Stremmel and Overby Move to Dismiss Defamation Lawsuit
M.A.D. staff | July 13th, 2017
"If they can prove the painting is authentic, then they will not have suffered any damages. If they cannot prove the painting is authentic, then they cannot prevail at trial."
That's one of the arguments lawyers made for Peter Stremmel and Stremmel Galleries, Ltd., Mike Overby, and Coeur D'Alene Art Auction of Nevada, LLC on May 22 when they filed a motion to dismiss a defamation and business disparagement lawsuit filed by Gerald Peters and Gerald Peters Gallery.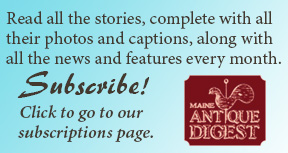 The suit revolves around a $1 million painting, The Rain and the Sun, that Peters claims is by Frank Tenney Johnson. Peters had sold The Rain and the Sun to collector R.D. Hubbard and his Hubbard Museum of the American West for $750,000.
In 2013 Hubbard sent photos of it to Stremmel and Overby for possible sale. They responded that they did not think it was by Frank Tenney Johnson. One e-mail read, "I sent the image to Mike Overby, and we both agreed—we wouldn't touch it for our auction [referring to the Coeur d'Alene Auction]. Nothing about it says Frank Tenney Johnson, even the signature looks labored. In fact, minus the signature, if you asked us to identify the artist we honestly wouldn't have a clue. I hope it wasn't represented…as an FTJ—and I really hope he didn't pay a lot for it…."
Lawyers for the Hubbard Museum demanded that Peters take the picture back. He did by trading Navajos, a painting by Edgar Alwin Payne, in exchange for it.
Peters filed suit, charging that the allegation that he had sold a fake painting was an insult to his business and personal reputation. He also claims that the gallery now has title to what should be a valuable painting but has been tainted by "false, unfounded, reckless, and irresponsible statements that the painting is a fake."
Peters claims that the painting's fair market value "would meet or exceed $1,025,000."
"Glaringly absent from [Peters's] Complaint is an affirmative allegation that the painting is authentic. [Gerald Peters Gallery] and Peters also fail to allege that any of the Defendants ever made any statements whatsoever about GPG or Peters: all alleged statements were about the painting, which was owned by Hubbard when the statements were allegedly made," court papers state.
"Furthermore, the Defendants' alleged statements were not published to a third party, they were made directly to the owner of the property…. For these reasons, the Complaint fails to allege any of the elements of defamation or business disparagement."
"Neither GPG nor Peters suffered any damages as a result of the Defendant's alleged actions…. [I]n order to prove that the alleged comments were false, GPG and Peters must prove that the Painting is authentic. If they are able to do so, the Painting will be worth $1,025,000 and they will have suffered no damages (in fact, they [will] have earned a $275,000.00 profit)."
---
Originally published in the March 2017 issue of Maine Antique Digest. © 2017 Maine Antique Digest